M4100-D12G Managed Switch (12-Port, Gigabit Ethernet, L2+)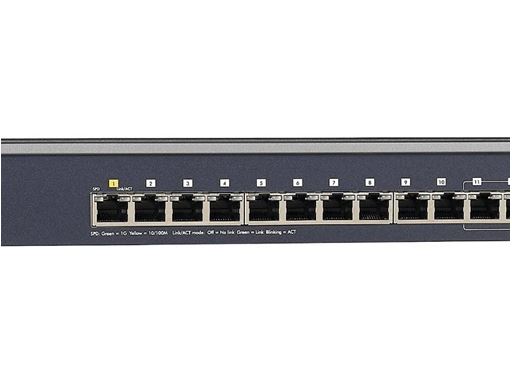 Category
M4100 Series Managed Switches
Product Name
ProSAFE® M4100-D12G Managed Switch (GSM5212)
Model Number
GSM5212
Ecom Product Nomenclature
NETGEAR® M4100-D12G (GSM5212) 12-port Gigabit Managed Switch Desktop
Package Contents (GSM5212)
ProSAFE® M4100-D12G Managed Switch (GSM5212)
AC Power Adapter (external PSU)
Rubber footpads for tabletop installation
Rubber caps for SFP sockets
Wall-mounting kit
Magnets for secure mounting to metal surfaces are also provided
Mini-USB serial console cable for local CLI / console
Resource CD

Approved Category/Space Definitions
When referring to the "space" or category, the following is approved for all expected types of usage:
ProSAFE managed switches
Managed switches
M4100 Series
Product Descriptions
Intelligent Edge M4100 series consists of 12 fully managed switches ranging from 8-port Fast Ethernet to 50-port Gigabit Ethernet. They are ideal for all organizations considering reliable, affordable and simple access layer switching with CLI scripting, Layer 3 static routing as well as PoE scalability. As a cost-effective component of converged voice, video and data networking solutions, NETGEAR M4100 series delivers a secure, intelligent edge in commercial buildings and large campus LAN environments. PoE (802.3af) and PoE+ (802.3at) versions of M4100 series are perfect for Wireless access points, IP telephony, CCTV and video-surveillance deployments.